These are difficult times, and right now it can be a challenge to find understanding, peace, and a better way of life. Surrounding myself with the arts has always been the best way for me to live a full life. I continue to paint, be creative, learn from others, share knowledge, and hope by offering a safe creative space to students I will lift up and nurture those interested in my support.
I started teaching classes online using Zoom and after several weeks now feel confident with our new "studio" normal. The hardest part always seems to be the technology and once you can get that under your belt, the rest is a breeze!
Below is the first demo painting from my online class. We are working with watercolor and pastel, creating underpaintings and layering color, focusing on landscape composition.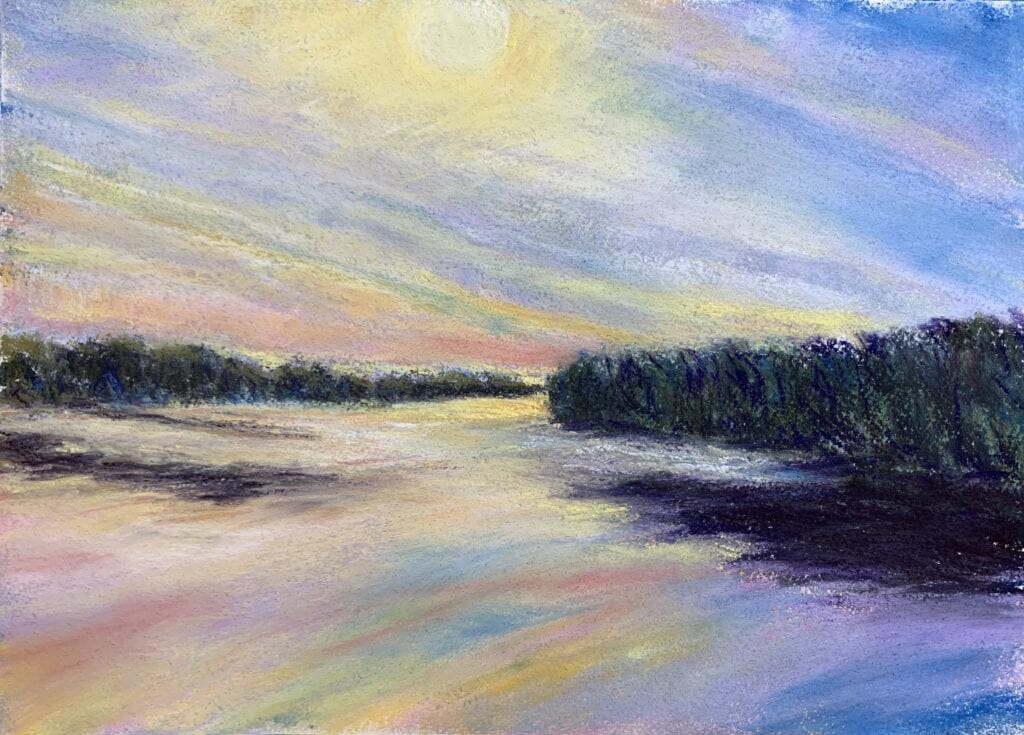 Each week I share a photograph that I feel offers simplicity as well as an open interpretation. Students are watching my demonstration on their devices and interacting together while I am painting. Some choose to paint with me, others choose to watch first, we are all communicating with audio and visual.
I had to learn the best setup for working both flat on a table with watercolor then shifting to a floor standing easel for pastel. Purchasing a tripod with a camera holder for my iPhone made it pretty easy, as well as a studio lamp for more direct lighting while I paint.
Week one (above) we worked on Arches 140lb. CP paper with watercolor and pastel, then on week two (below) we worked with pastel on UArt paper, first doing an underpainting with complimentary colors spread with rubbing alcohol.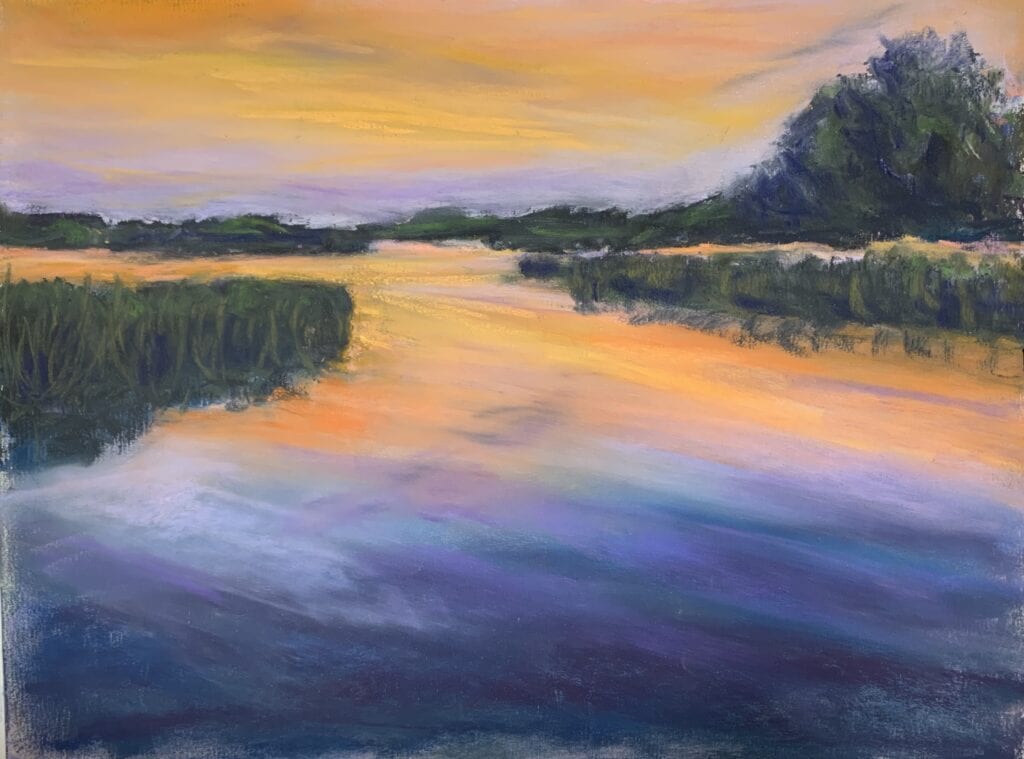 Week 3 we went back to working on Arches watercolor paper, and my underpainting was created using Nupastels spread with water, then adding layers of soft pastel (below).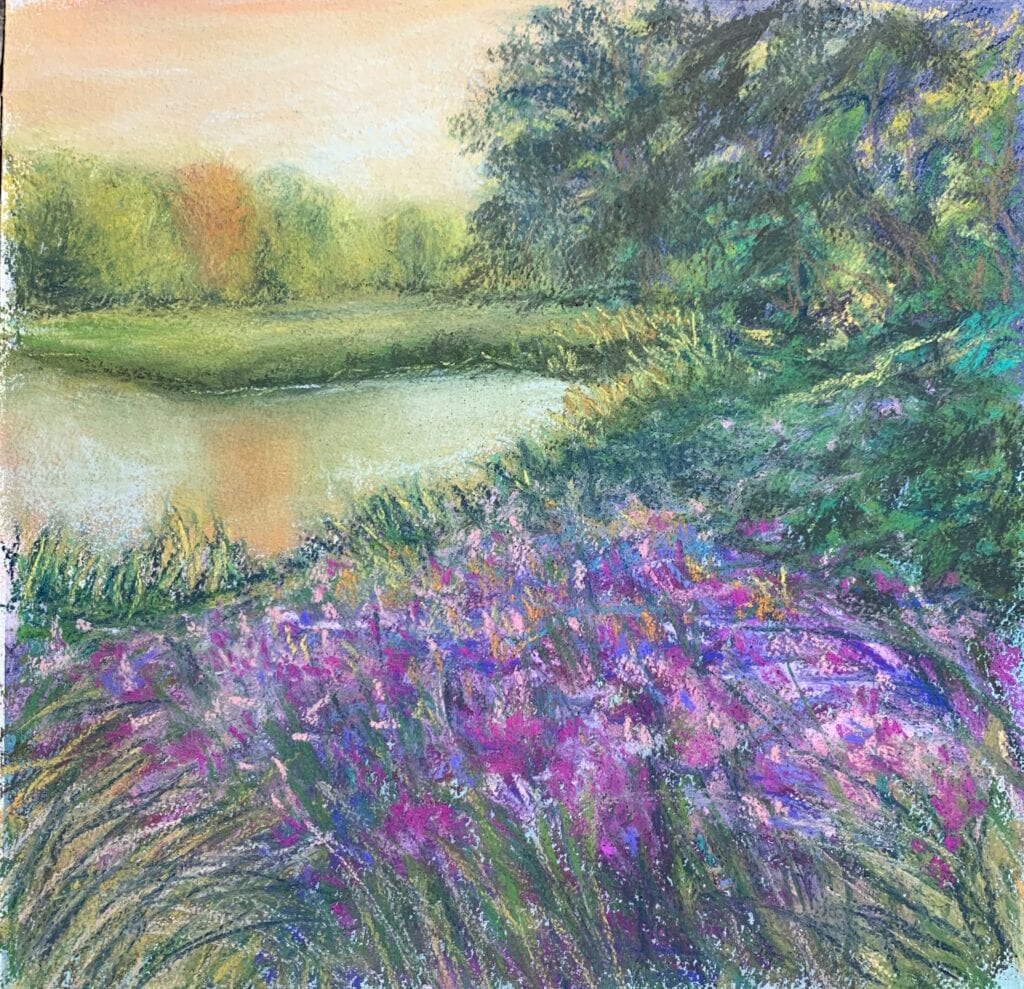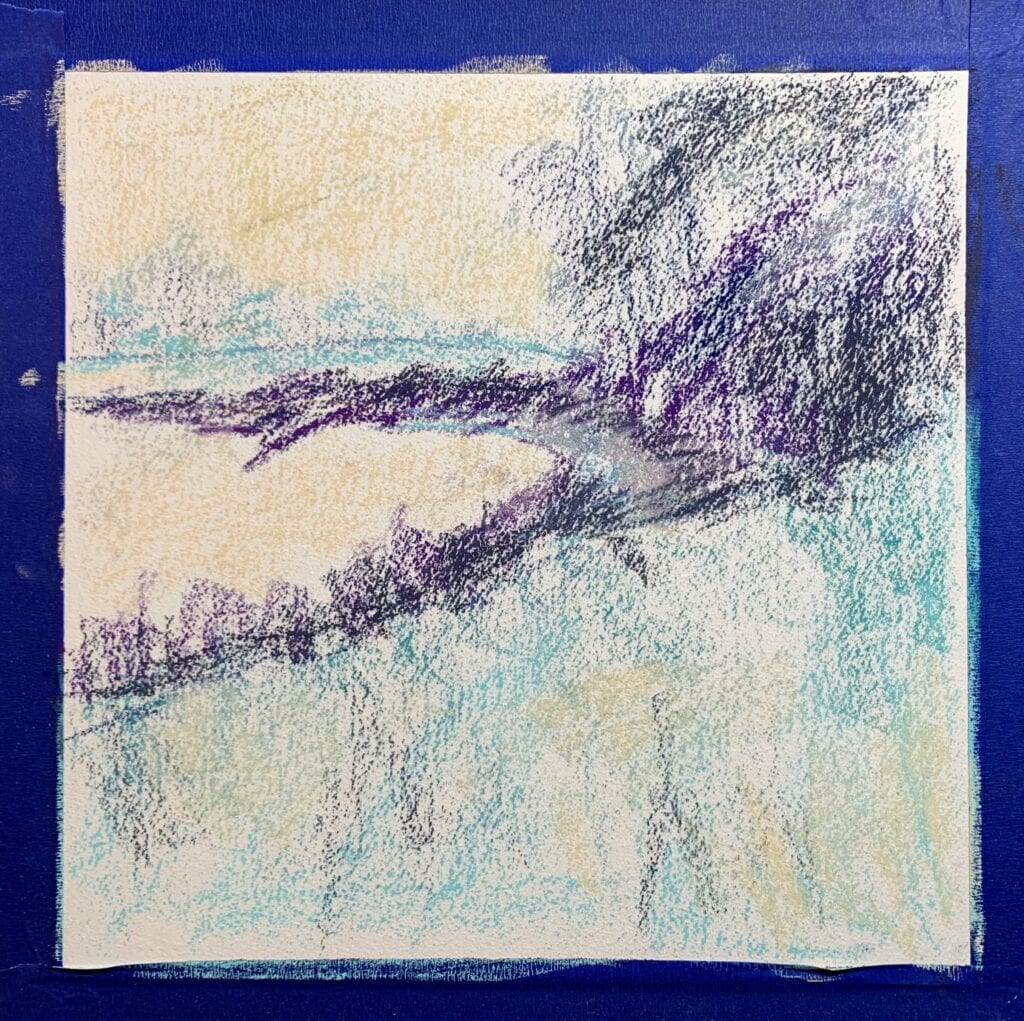 I did a second version using watercolor as the underpainting on Arches, then added soft pastel and have to admit, I really liked the simplified version of the underpainting with minimal pastels added and may have overworked this, (samples below).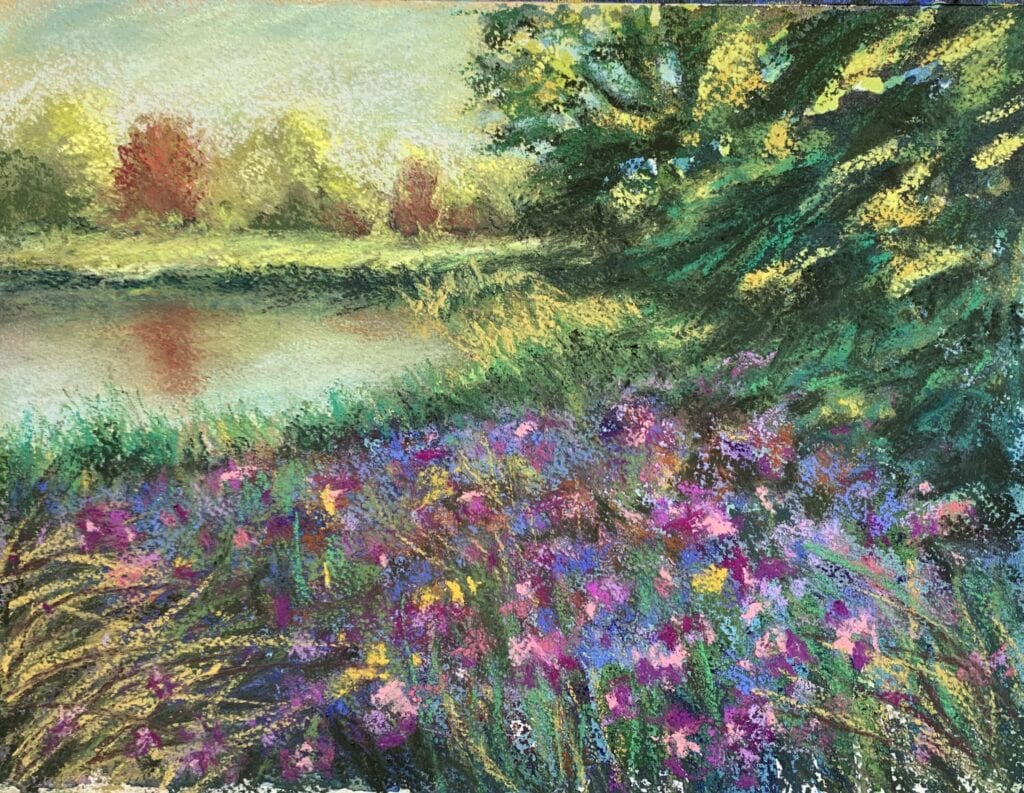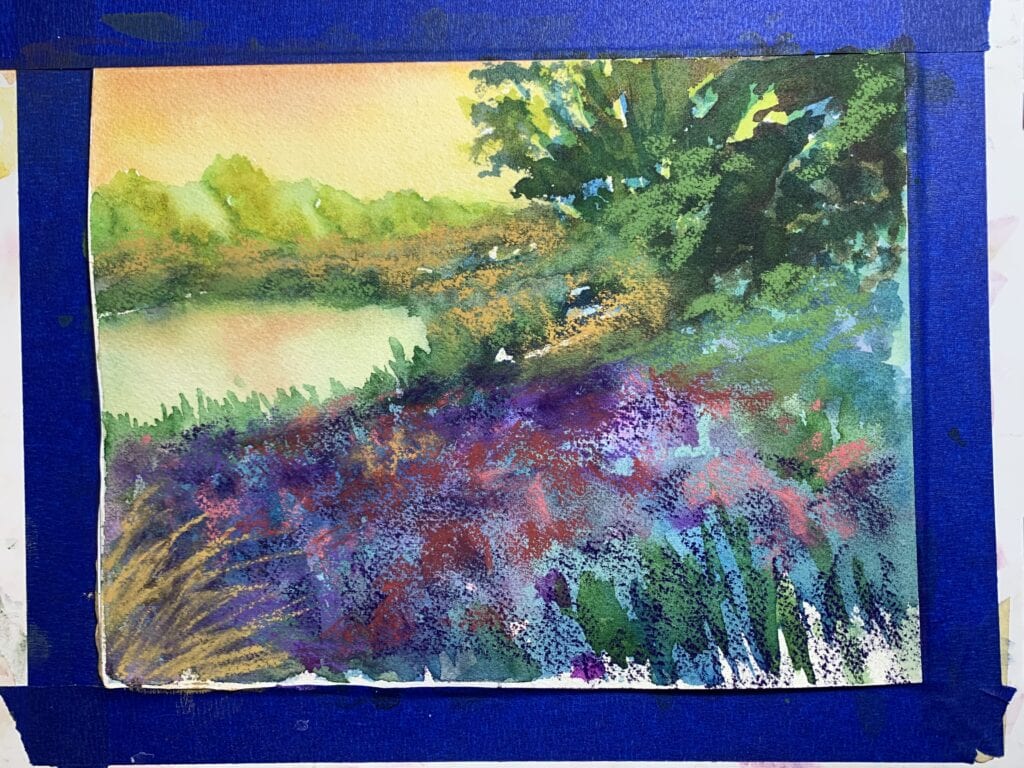 This week and next we will experiment using pastel fixative, also working with watercolor both wet and dry techniques, always focused on developing composition and perspective. The concept of an underpainting is essential to creating depth of color and as I have realized in my own art journey, practice and repetition is the best way to become skilled.
If you are interested in one of my online classes this summer, information is available in the links below: