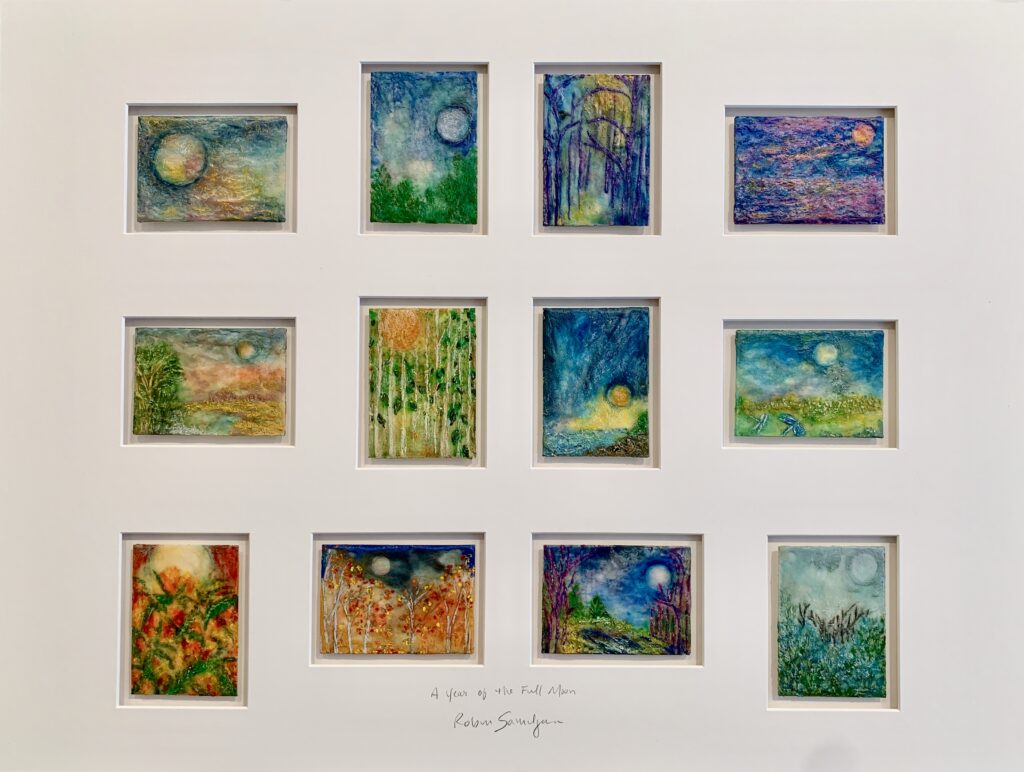 It is not too often that I open my Etsy shop to feature small works at competitive prices. "A Year of the Full Moon" pictured above is just one of the many pieces currently available. I love the fact that patrons from all over the world have an opportunity to see (and purchase) my paintings online! I limit exhibitions this time of year and it's a bonus that my Etsy shop is open 24/7 without having to travel, setup, arrange and display, pack up, load and unload artwork… it really is an easier option.
https://www.etsy.com/shop/SmallWorksArtGallery
The link above will take you to my shop if you're interested. This month until the end of the year I am offering a 10% discount on everything plus free shipping!
I am also exhibiting several small encaustic works in Boston at the Copley Society of Art. The show ends December 24 and there is a flash sale during the next two weekends (including today).
I have eight pastel paintings on display at the Evanston Art Center in the annual Holiday Art Expo.
https://www.evanstonartcenter.org
This show is a great way to find one of a kind holiday gifts and personal items, as well as fine art. The show ends December 20, it's free and open to the public.
Lastly, I have two pastel paintings in the Arkansas Pastel Society National show. This is a juried gallery show that can be seen at ACANSA Gallery 413-A Main St. North Little Rock, AR and runs until January 16, 2022. You can also view the show online here – https://www.onlinejuriedshows.com/ClosedShowThumbs.aspx?OJSID=51300
There is so much uncertainty right now, the pandemic doesn't want to quit, but the ability to make art and share with the world, keeps balance and flow despite it all.