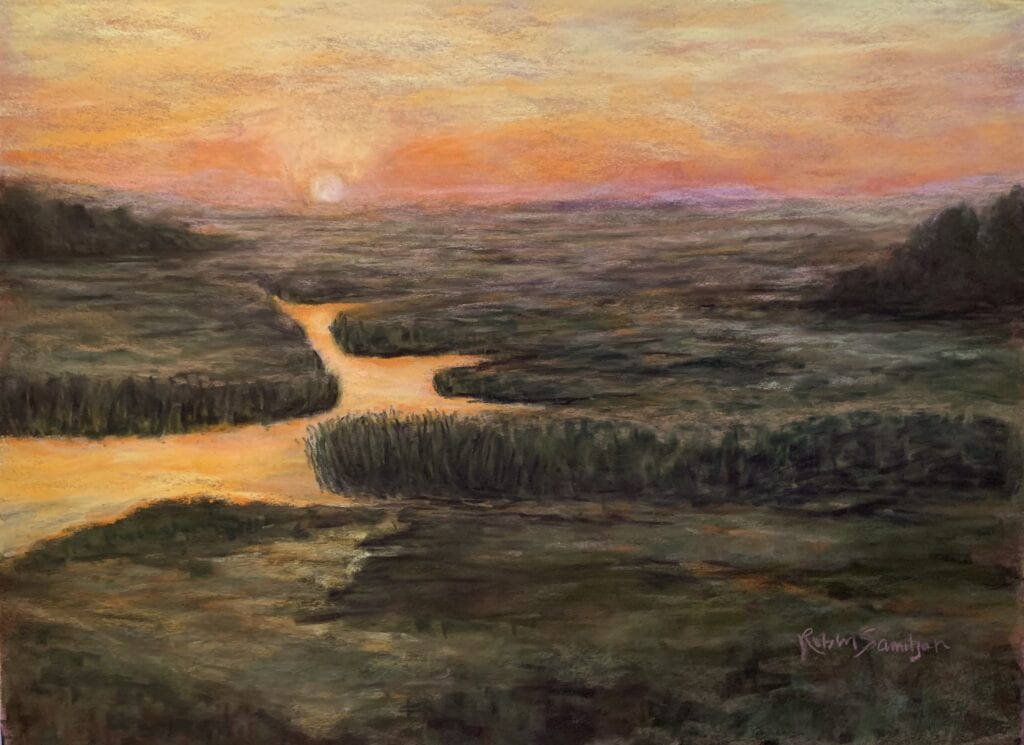 A world-wide virus that just doesn't want to go away, making a resurgence right now, has changed the world forever. I have trouble watching the news, although there are no surprises, it's just hard to hear about the never ending death and sadness.
One of my coping mechanisms is to have a creative outlet and by staying in the "art bubble" I feel safe. As a result, I have started a new body of work, something I'm excited to share.
The years I spent living in New England allowed me opportunities to visit Cape Cod, and more specifically Truro and Provincetown. There is a distinct, mesmerizing landscape when all you can see are the waterways and dunes, the mudflats and marsh grasses. The feeling of finding a way to travel, weaving in and out of the land on the edge of the ocean, has inspired me to paint.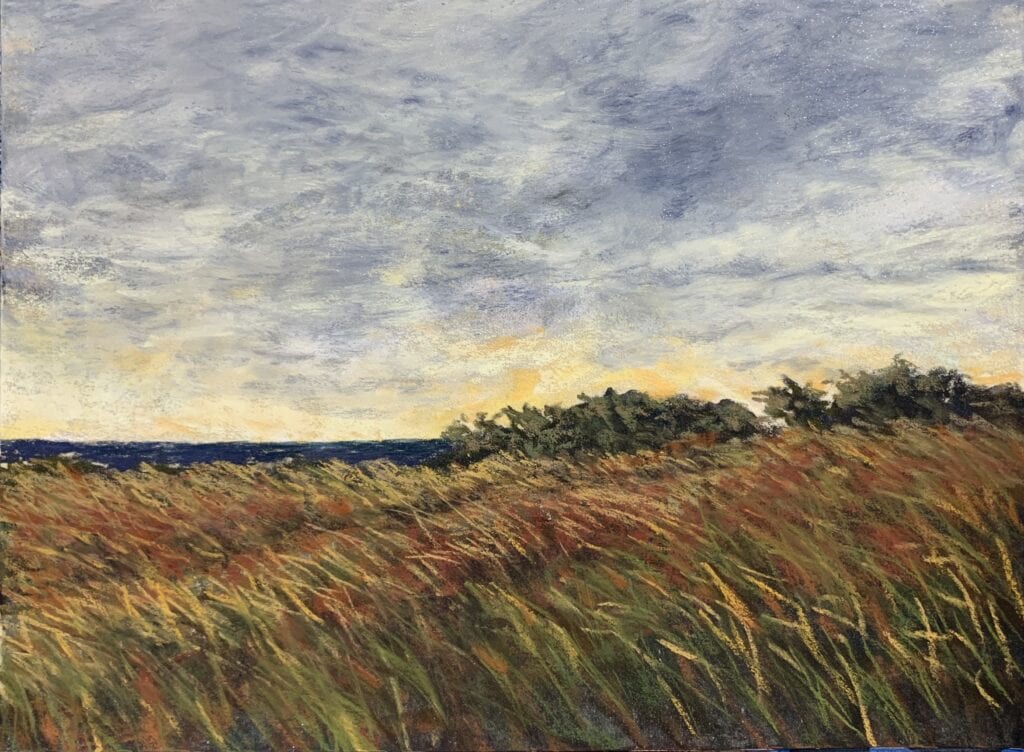 During this time of quarantine I have also been able to learn more about soft pastels, a medium I had never used before last November. Layering pastels, allowing the pure pigments to speak for themselves, creating depth and volume on a a flat surface, has been both liberating and exciting! It feels like each time I paint with pastels, I learn something new, and I am embracing personal artistic growth.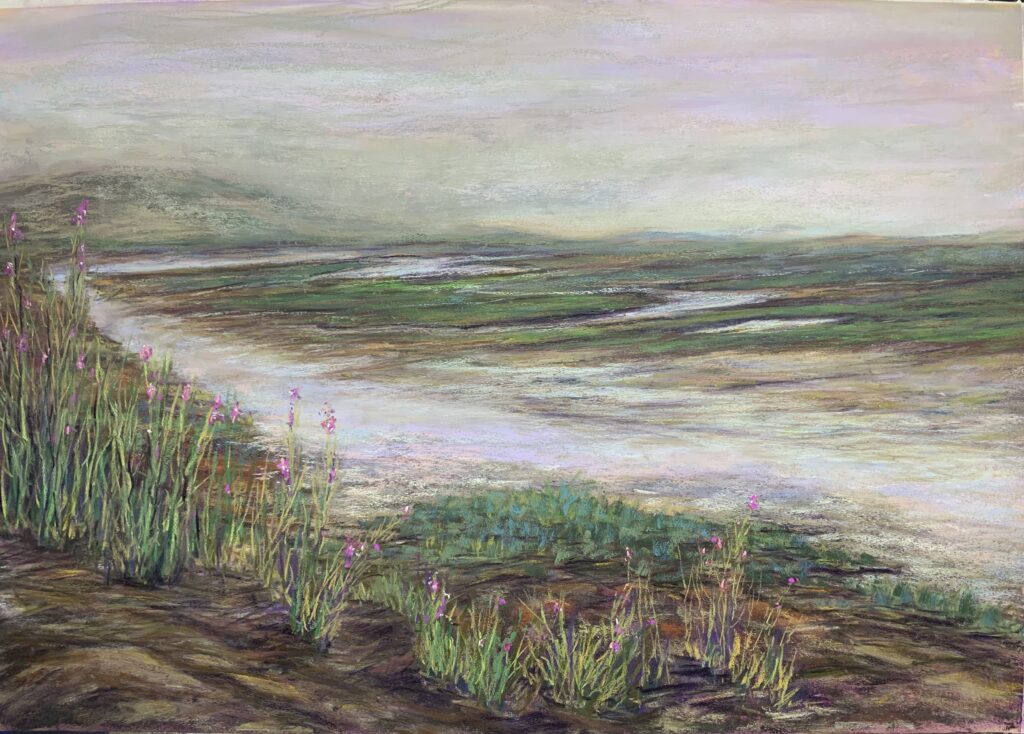 This series started developing accidentally, after I attended an online workshop hosted by Karen Margulis. The painting below is the last one I did under her supervision and one of the first that led to this new series.
Using color in a more creative way, focusing on values within a single color family, is now one of my favorite underpainting techniques. I am exploring what I learned from the workshop, from the concept of Notan – simply using black and white – the yin/yang, along with oil stains and watercolor washes, all underpainting techniques that enhance and add to the illusion of greater depth.
I'm looking forward to sharing more in this new series as the work is completed, so stay tuned!