New Mexico Landscape Inspiration
I was in Albuquerque, Santa Fe, Cerrillos, Taos, and Placitas last week. I had only been to New Mexico once before but knew I was already in love with the landscape, the mountains, and the light. Watching the sunset each night was hypnotizing. Seeing the sky colors change from blue and white to warm shades of yellow, orange, and crimson was amazing. Seeing the soft hills and valleys of the land shift into gold and burnt orange was mesmerizing. I couldn't wait to paint when I got home!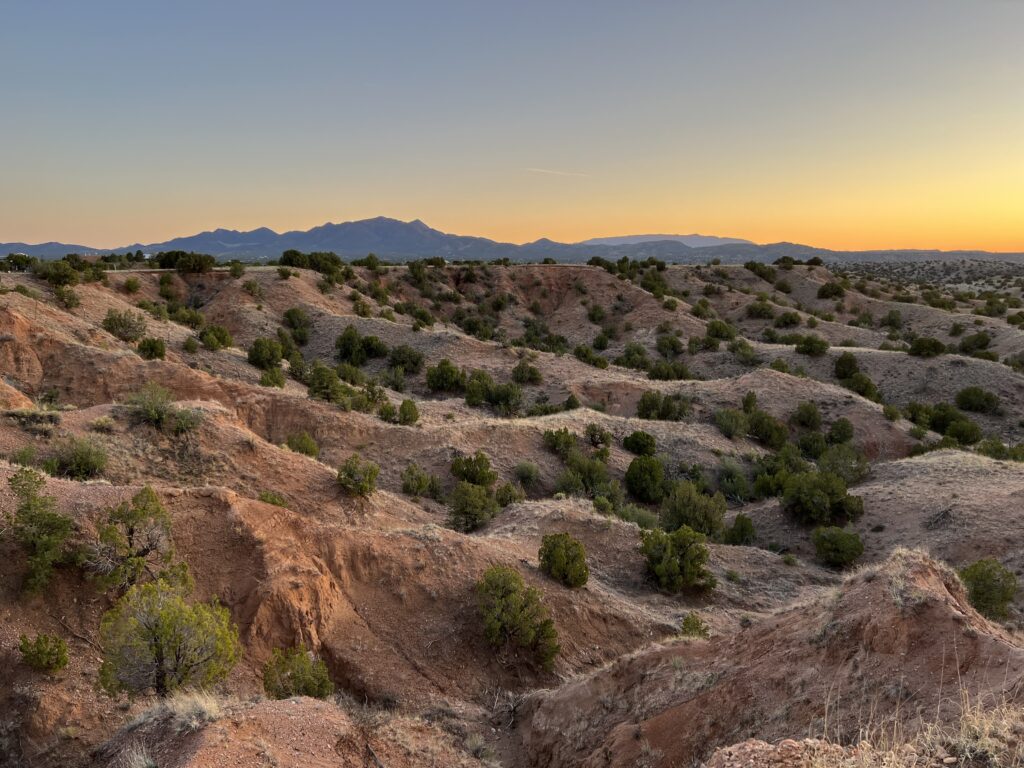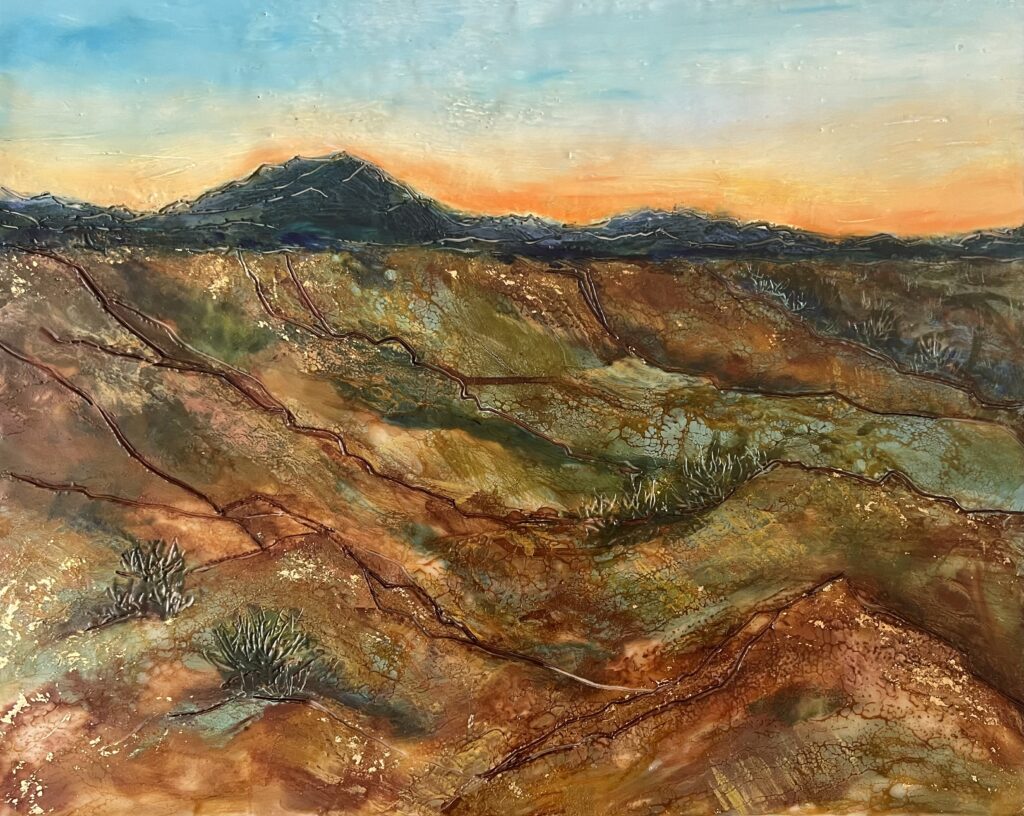 Photos soon to become paintings below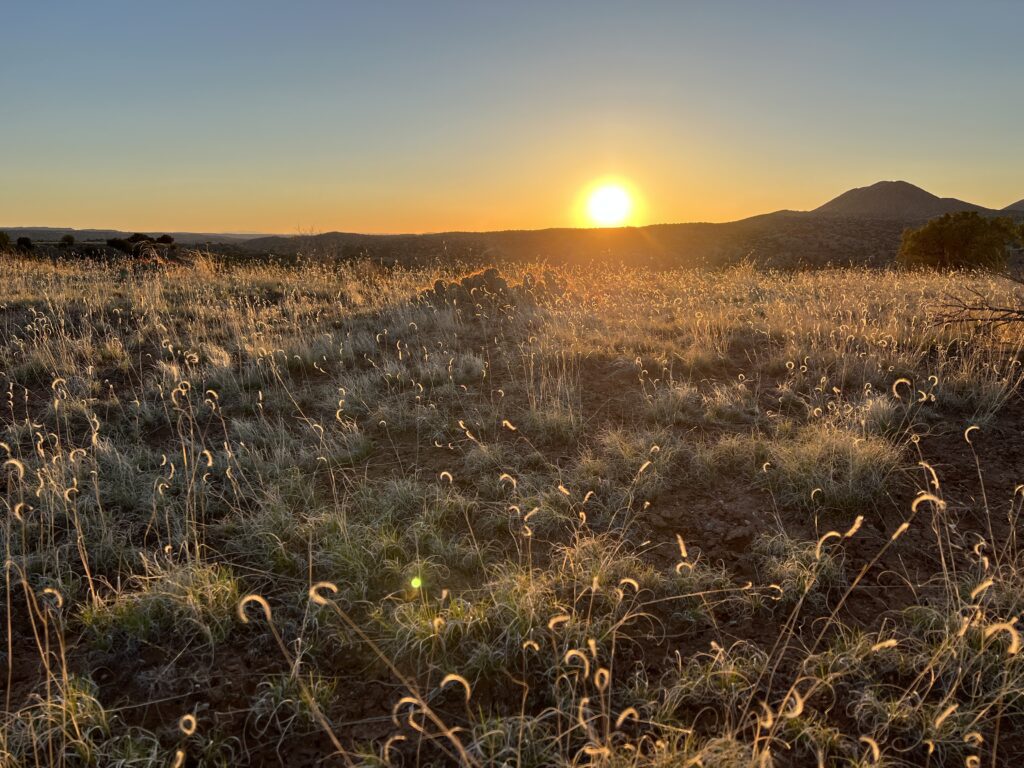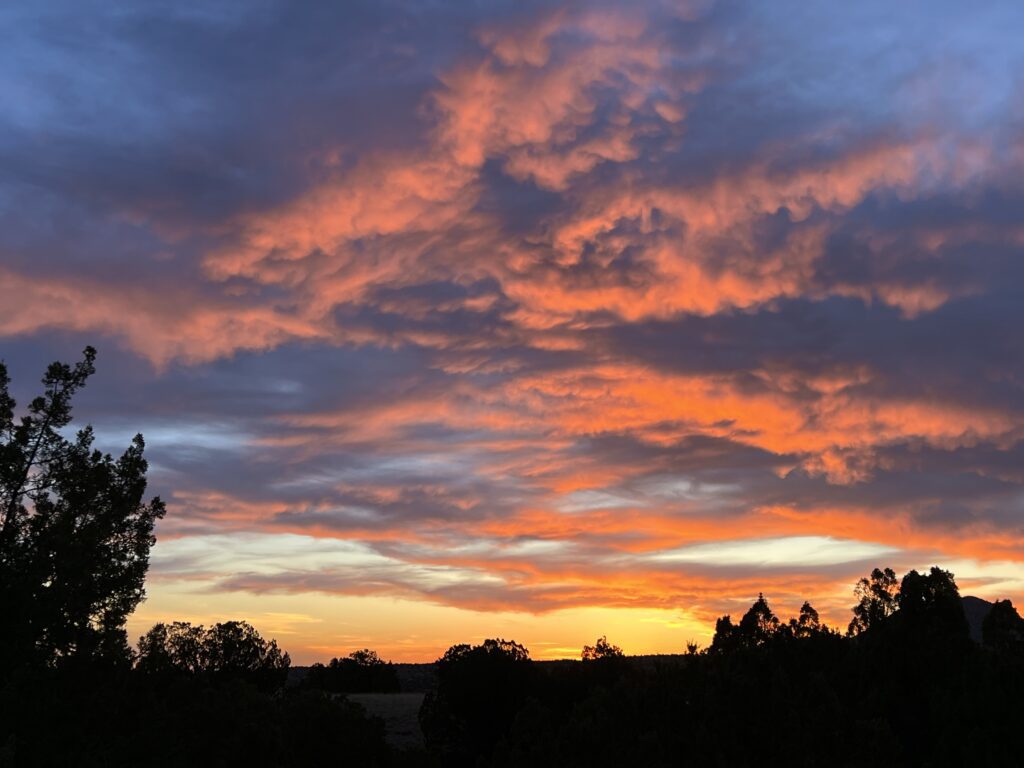 I had brought my sketch book with watercolors and a few soft pastels. I was in awe looking out the window at the mountains. It was like luxurious Plein air painting from a couch with an incredible view with all the comforts of indoors.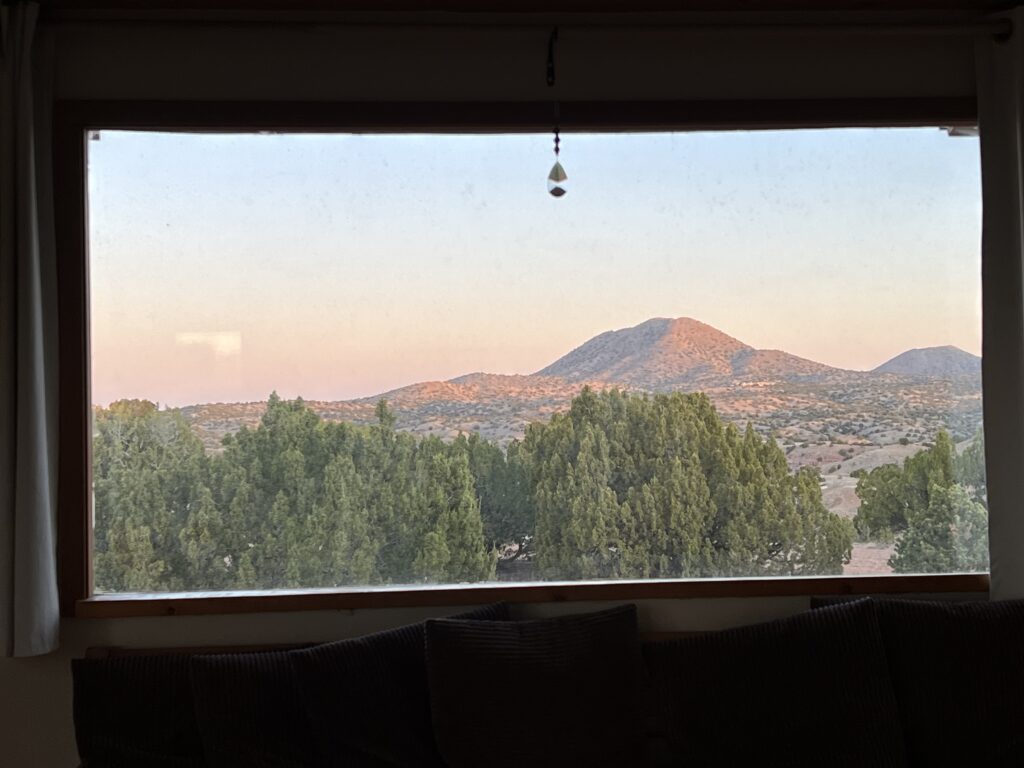 View looking out the window at the Cerrillos Hills above, several sketchbook studies below.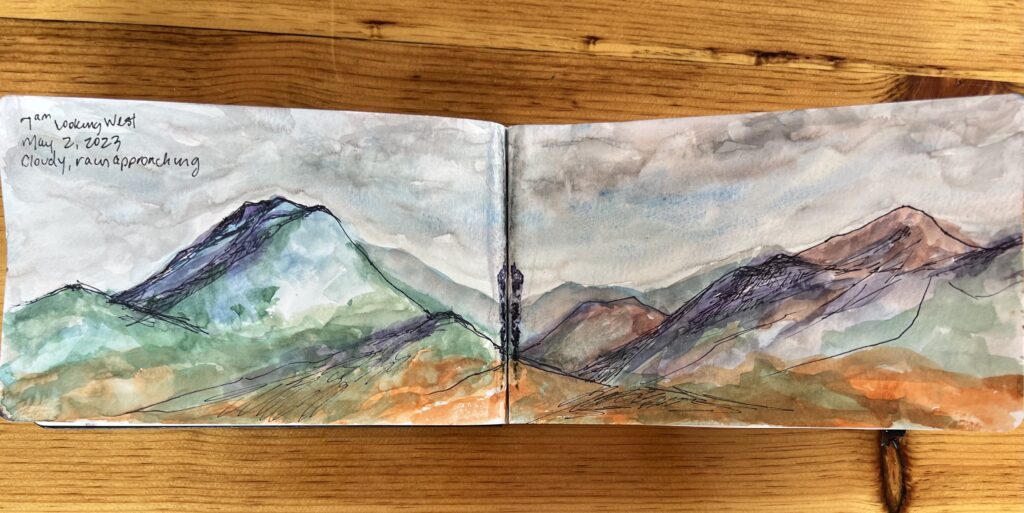 Looking South the Sandia mountains were further away with rigid tops, they were much steeper and dramatic.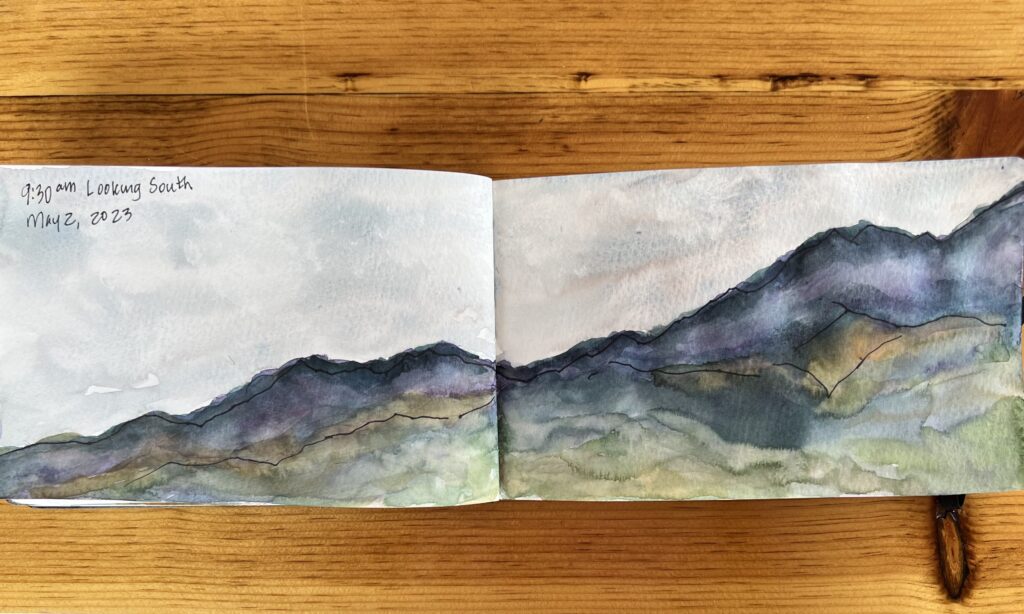 I have just scratched the surface with paintings inspired from my trip. I have so many reference photographs but it's never quite the same as being there, a reason to do quick sketches on site.
Heading to the airport through the town of Bernalillo I had another view of the jagged edges on the top of the Sandia Mountains. I worked on this pastel a day after returning home, it was my demo painting for the pastel class I teach!

Every time I see our earth from a different location or perspective my passion and love of landscape can't be contained. I only hope I am doing justice to the amazing things that inspire me.