Longer than I ever expected, COVID 19 continues to change the way we are living. Summertime is when I would normally be busy exhibiting in outdoor art festivals, welcoming thousands of patrons and visitors during festival weekends, but we are in some kind of new normal. Large public gatherings have been put on hold indefinitely, and I don't see an end in sight.
My art world has needed to shift from exhibiting to finding inspiration and a new creative flow, opening up an opportunity to try new things… right now I am focused on making art that allows me to travel to far away places.
I have loads of photos from past travels, and also find inspiration watching movies and television series that take me to exciting vistas. I am also discovering copyright free images on the internet combined with my own creative spin to places I have yet to visit, taking me on travel and art journeys from the safe comfort of home.
If I can't go to wide open spaces and places, the next best thing to being there is painting them! Above, is one of my new favorites, inspired by the mountains and landscape in Montana. I have been watching a series called "Yellowstone" featuring Kevin Costner and I am in awe by Mother Nature, the mountain ranges, and earth's undisturbed beauty.
Vermont is one of my favorite states, and when I lived in New England I would visit regularly finding artistic inspiration in Chester, Vermont. Many years ago I met and attended workshops taught by local artist Jeanne Carbonetti, and to this day miss visiting the open fields and valleys with distant mountains in the background.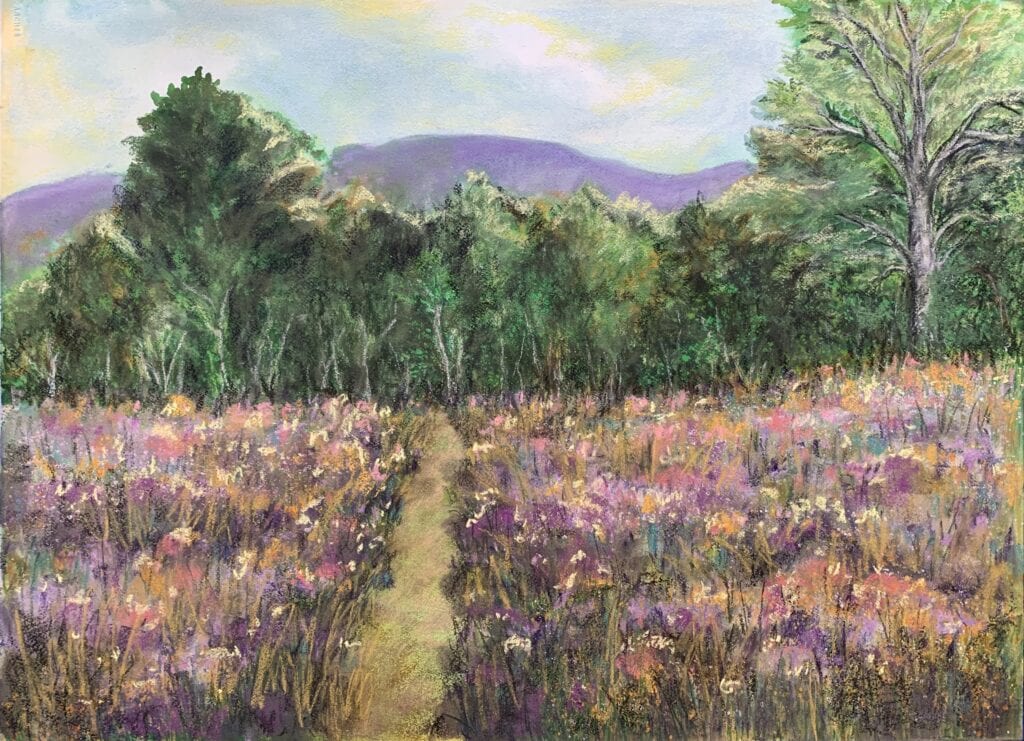 Below, the limestone mountains in the Burren on the Wild Atlantic coast of Ireland, an archeological phenomena that I experienced several years ago. Records going back to prehistoric times filled me with the amazing history of this place.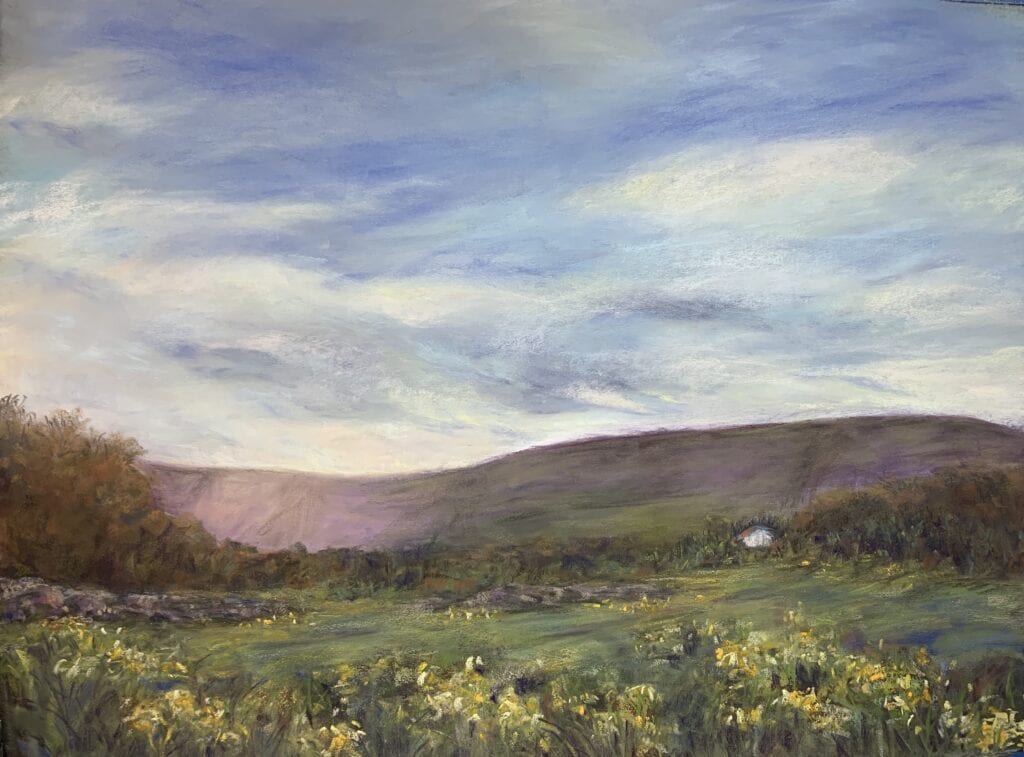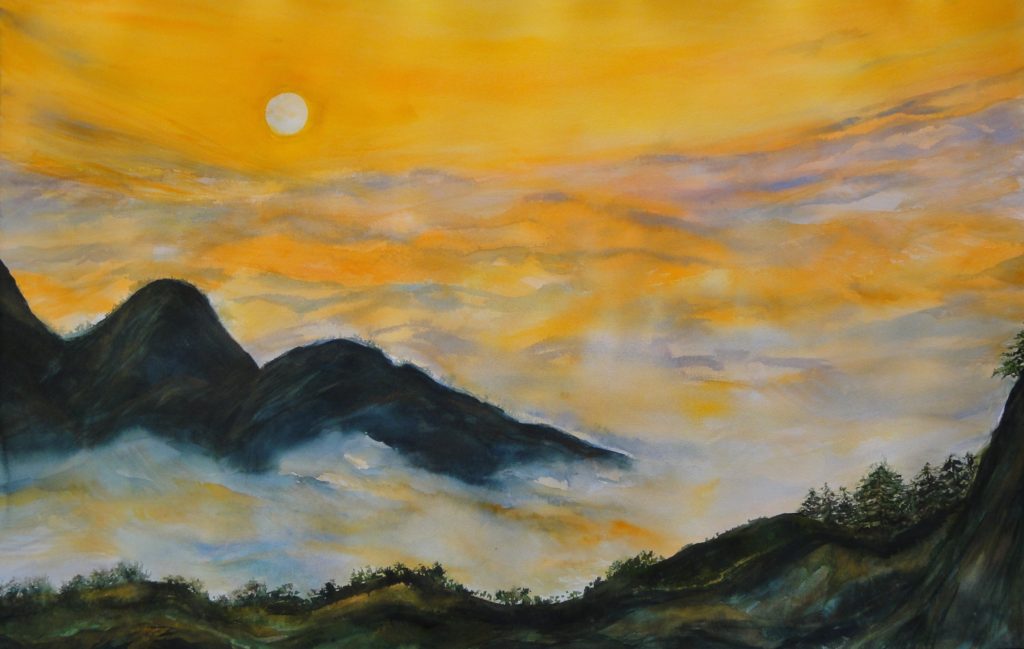 Above and below, favorite mountain inspiration painted in pre-covid times, the Huangshan mountain range in China. The stunted growth of Bonsai, combined with the jagged granite peaks surrounded by billowing clouds, feels like an ocean in the sky. The bonsai grow sideways, in between the deep crevices and sharp inclines. Nature never ceases to amaze and inspire.