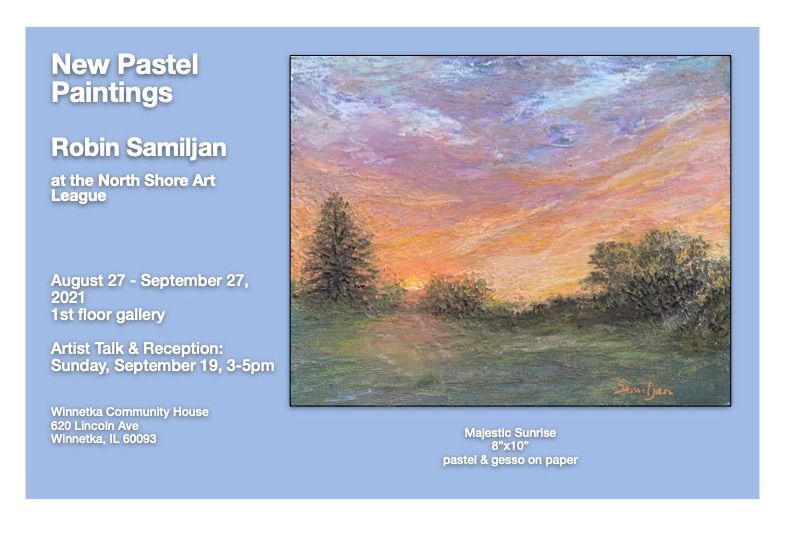 I have been slowly but surely framing my favorite pastel paintings, preparing for a solo show down the road. The opportunity to exhibit this month was unexpected but I jumped at the opportunity because I am ready!
I've already decided to include 24 pastel paintings. The pandemic became a perfect opportunity to learn more about soft pastel and create a cohesive body of work. I can hardly wait to share what I've been inspired to do over the past year and a half (hard to believe it's been that long).
A description of the exhibition is below:
"Robin Samiljan has been an artist and teacher for most of her adult life. She attended graduate school mid-career and recognized being a life-long learner is what energized her creativity. The Covid 19 pandemic allowed her the time to study, practice, and develop soft pastel techniques and in 2021 Samiljan was juried in as a member of the Pastel Society of America.
She continues to explore the soft pastel medium using these heavily saturated pigments on papers and boards, often combining gesso to create greater depth and texture with pastels, reminiscent of her textural encaustic painting technique. This new body of work is a result of the pandemic and the time spent learning pastels in her home studio."
I created two show announcements, both landscape images are luminous and serene, and attempt to re-create the feelings I experienced when I visited these places.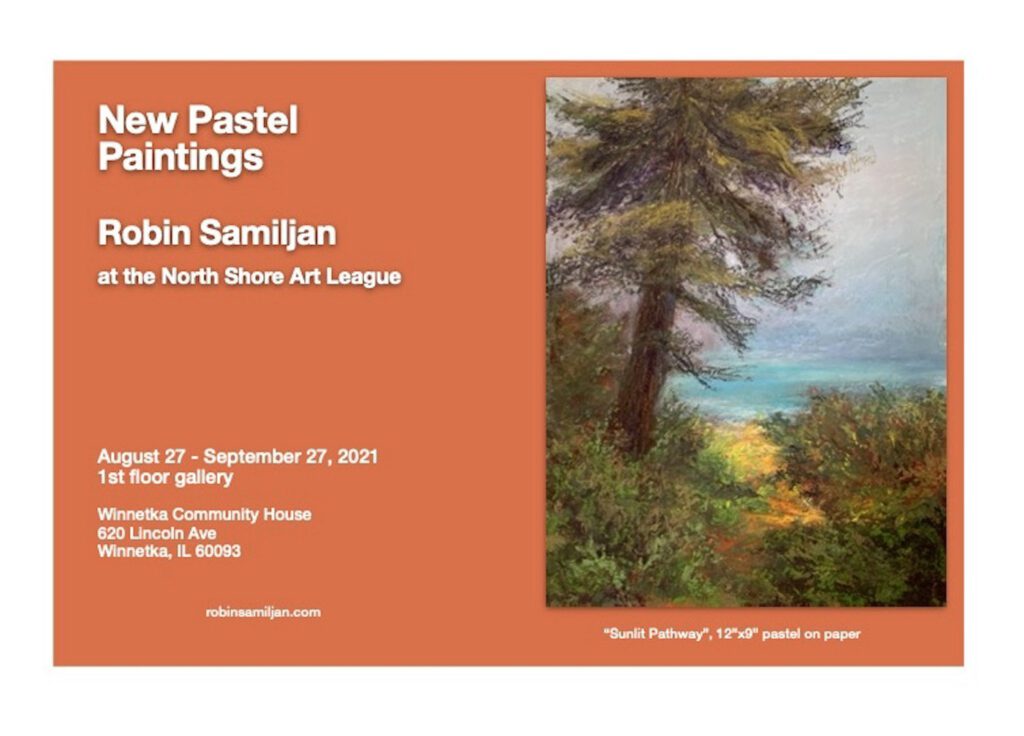 Which show announcement do you prefer?
Next weekend I'm scheduled to exhibit at an outdoor art festival featuring many of my mixed media encaustic paintings. 70 Buddhas and 55 miniatures will fill my booth after almost 2 years of painting due to the pandemic… that's a lot of work even for me.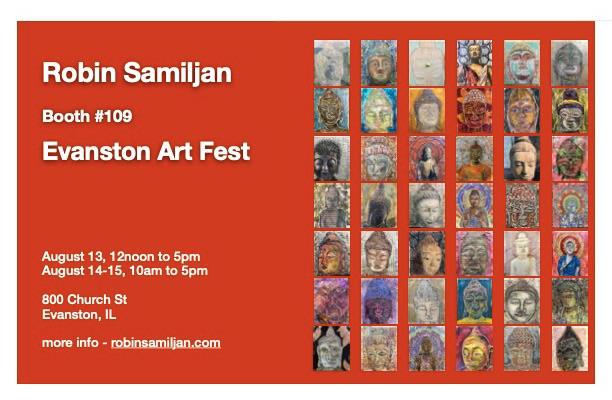 In a way I feel out of the show loop, all the planning and packing is taking twice as long because I haven't done it in a while. Organization is the only way I can do two back to back exhibitions and things have been progressing smoothly, that could be attributed to my OCD tendencies! The big unknown factor that can make or break any outdoor show is the weather … and there is nothing I can do about that.
My decision to host an artist reception at the solo show the last week of September is up in the air due to my pandemic concerns. I still have a little time before I have to commit, but I wonder how many people would be able to enjoy an indoor art reception with food and wine offered. Maybe I'll have a better sense of the situation by the time the show opens end of August.